Welcome to Western!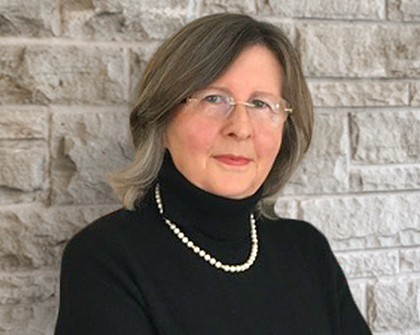 It is an extraordinary privilege to serve as Western's Acting Provost & Vice-President (Academic). Since joining Western in 2019 as Acting Vice-President (Research), I have come to appreciate the breadth and depth of the university's expertise, academic offerings, and research portfolio. 
Western attracts outstanding students from across Canada and abroad into an incredible range of undergraduate, post-graduate, and professional programs. We rank highly among Canada's research-intensive universities and have earned a strong reputation for the high quality of our student experience. Our international profile is reflected in a global network of more than 300,000 alumni, our award-winning faculty, and our world-class academic and research programs. Western aspires to provide students, faculty, and staff with opportunities to achieve their full potential and to positively impact our local and global communities.
As Provost, I provide senior executive oversight of all academic units, institutional planning and budgeting, academic quality assurance, faculty relations, student recruitment and registration, the campus library system, international relations, and information technology services. For a more complete picture of the Provost's portfolio, please see the organizational chart at https://provost.uwo.ca/provost/org_chart.html.
I invite you to explore my website to familiarize yourself with all we do and aspire to achieve at Western.
Sarah Prichard, MD FRCP(C)
About the Acting Provost & Vice-President (Academic)
Dr. Prichard was appointed Western's Acting Provost & Vice-President (Academic), effective January 1, 2021. Dr. Prichard joined Western in July of 2019 as Acting Vice-Provost (Research) following an academic career at McGill University and an industrial career at Baxter Healthcare. Currently, she also serves on various boards, scientific advisory boards and as a consultant. (More about Sarah Prichard)
Provost's Senior Team