Jennie Massey, Associate Vice-President (Student Experience)
Jennie Massey, Associate Vice-President (Student Experience)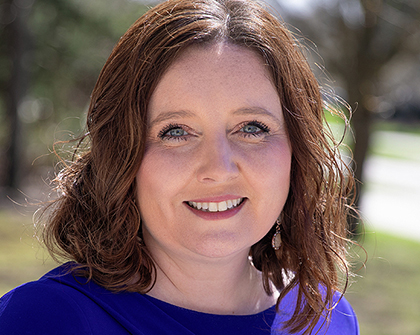 Jennie was appointed Associate Vice-President (Student Experience), for a five-year term, beginning August 13, 2018 through June 30, 2023. Prior to her appointment, Jennie served as Director of Student Life at Memorial University since 2015. Prior to joining Memorial, Jennie held several student-focused leadership positions in Canada and the United States, including roles at Queen's, Windsor, University of Illinois (Urbana-Champaign), and most recently at Baylor University (Waco, Texas), where she was Assistant Dean, Student Learning & Engagement, from 2011 to 2015.
Jennie holds an honours BA in geography from Kings College London (UK), an MA in urban political geography from University of Illinois (Urbana-Champaign), and a PhD in geography and planning from Queen's.
As a student affairs scholar-practitioner, Dr. Massey's research is focused on the geographies of higher education, with special interests in access, retention and persistence. Her work examines the impact of co-curricular experiences on student learning and engagement, particularly for marginalized student populations.