Karen Campbell, Vice-Provost (Academic Planning, Policy & Faculty)
Karen Campbell, Vice-Provost (Academic Planning, Policy & Faculty)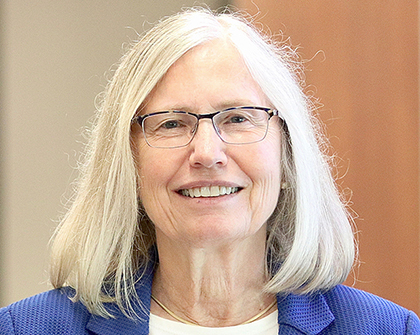 Karen Campbell is Western's Vice-Provost (Academic Planning, Policy & Faculty), currently serving a five-year term from September 1, 2015 through June 30, 2020.
Dr. Campbell is responsible for advising the Provost, and working with the Deans, to consolidate the University's academic planning. She also develops and implements operational policy to support Western's academic planning, she is responsible for the negotiation and implementation of agreements with unionized and non-unionized academic staff and she works with the Faculties in their efforts to attract outstanding faculty to Western.
Dr. Campbell is a Professor in the Departments of Epidemiology & Biostatistics, Obstetrics & Gynecology, and Paediatrics. She has taught and conducted research at Western since her initial appointment as a faculty member in 1986. As well she is a Scientist with the Children's Health Research Institute.  Dr. Campbell's research focuses on prenatal biological and social influences on subsequent trajectories of maternal and child health and child development. She has been the primary thesis supervisor for over 40 masters and doctoral candidates during her career to date. She has been recognized for both teaching and research excellence and was elected as a Fellow in the American College of Epidemiology for significant and sustained contributions to her field.  Prior to her appointment to the Vice-Provost role, Dr. Campbell served as Chair of Epidemiology & Biostatistics at the Schulich School of Medicine & Dentistry from 2003-2015. During her 12 years as a Department Chair, she led or advised on a wide range of planning and policy initiatives while also serving on numerous pan-Faculty and pan-University committees.
Learn more about the Academic Planning, Policy and Faculty portfolio, its imbedded offices, and resources for academic and administrative leaders at Western.