Candace Brunette-Debassige, (Acting) Vice-Provost & Associate Vice-President (Indigenous Initiatives)
Candace Brunette-Debassige, (Acting) Vice-Provost & Associate Vice-President (Indigenous Initiatives)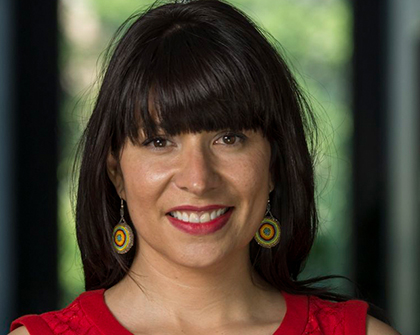 Candace Brunette-Debassige is Western's Acting Vice-Provost & Associate Vice-President (Indigenous Initiatives), currently serving a term from May 1, 2020 through December 31, 2020.
A Mushkego Cree woman originally from Fort Albany First Nation (Treaty 9 territory), Candace brings more than 15 years of experience serving Indigenous students and communities in educational settings. Previously, she served as Director of Indigenous Services at Western. In this former capacity, she was actively involved in the development of Western's first ever Indigenous Strategic Plan.

Prior to joining Western, Candace was the Aboriginal Education Advisor for the Thames Valley District School Board and served in several roles related to the recruitment and support of Indigenous students at the University of Toronto, where she also earned undergraduate and graduate degrees in Aboriginal and equity studies, and adult education.

Candace is a doctoral candidate completing research in the Faculty of Education that centers on the experiences of Indigenous women administrators enacting Indigenizing policies in Canadian universities. She also teaches a Becoming Educational Leaders course as part of the Masters of Professional Leadership in Education Program.
Indigenous Initiatives Portfolio
The Indigenous Initiatives portfolio consists of the three main areas: Indigenous Advisory Groups and Engagements; Indigenous Strategic Planning and Implementation; and Indigenous Learning Space-Engagement and Planning.
Indigenous Advisory Groups and Engagements
The Special Advisor to the Provost (Indigenous Initiatives) ensures ongoing engagement with the Indigenous community.


The Special Advisor acts as Secretary for the University's Indigenous Postsecondary Education Council (IPEC).
Established in 1995
, Western's Indigenous Postsecondary Education Council – formally called the Aboriginal Employment and Education Council – acts as an ongoing mechanism for the University to seek advice and engage Indigenous communities in postsecondary matters on campus.
Council members
meet at least four times per year and includes a wide range of members from both on and off campus.

The Special Advisor chairs the Indigenous Faculty Advisory Council. Established in October 2018, the body engages Indigenous faculty leaders at Western in ongoing conversations surrounding academic Indigenization efforts at the university. Council members meet every other month to provide direction on key matters related to Indigenization, decolonization and reconciliation.


Indigenous Strategic Planning and Implementation
Indigenous Learning Space – Engagement & Planning
In the context of increasing efforts of Indigenize Canadian universities, Western called for an increase in gathering spaces for Indigenous learning and presence of Indigenous cultures, languages and symbols across campus. This project draws on an Indigenous urban planning philosophical approach that aims to work with Indigenous peoples from the early stages of development to completion; begins space planning with Indigenous values and traditions; and works to address unequal power relations in dominant public spaces.



---
Paula Cornelius-Hedgepeth, Project Coordinator (Indigenous Initiatives)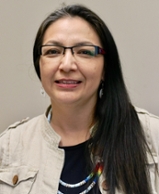 Paula Cornelius-Hedgepeth works with the Special Advisor (Indigenous Initiatives) as a Projects Coordinator.
In this role, Paula manages the development and implementation of project plans, requiring active partnership and engagement with Indigenous Peoples and communities, in particular Western's Indigenous Postsecondary Education Council (IPEC), as well as supports the ongoing implementation of Western's Indigenous Strategic Plan.
Paula is a Haudenosaunee woman from the Oneida Nation of the Thames First Nation and of the Wolf Clan. Since 2013, she worked in education, most recently at the Greater Essex District School Board, in the area of Indigenous initiatives.
Paula earned bachelor's degrees in History and Education from the University of Windsor, and is a graduate of Western's Masters in Professional Leadership in Education (Indigenous Education). She is also a member of the Ontario College of Teachers.
---
Sara Mai Chitty

,

Curriculum & Pedagogy Advisor (Indigenous Initiatives)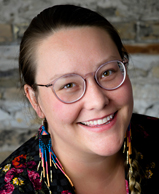 Sara Mai Chitty is Anishinaabekwe, a storyteller, an educator, and member of Alderville First Nation.
Completing her Master's of Journalism at Western University in 2015, Sara Mai has worked with Journalists for Human Rights in two fly-in OjiCree communities in Northern Ontario teaching community journalism. After returning to Deshkan Ziibing to be closer to family, she has worked for the Institute of Indigenous Learning at Fanshawe College, teaching storytelling and WRIT in Chippewa, Oneida and on main campus.
Sara Mai is an active member of the local arts and music scene and has been involved with programming for the 2019 One Book, One London initiative at London Public Library, and led an "Indigenous Art and History Walk" for Museum London this past summer.
More recently, Sara Mai Chitty has joined Western's new Office of Indigenous Initiatives to serve as the Indigenous Curriculum and Pedagogy Advisor. In this new role, Sara Mai will develop and facilitate Indigenous learning opportunities across campus and community partners.